Gulzar Alam
Gulzar Alam is Famous Pashto Folk and ghazal singer, Musician, and composer with a fan base from Pakistan, Afghanistan, and around the world. Gulzar Alam was born on 17 October 1959, in Peshawar. Gulzar Alam completed his Bachelor's Degree in Fine Arts from the University of Peshawar. He started learning music from renowned and leading musicians and singers Sultani Ustaz, Ghulam Ali Ustaz, and Mehdi Hassan Ustaz in 1980 and professionally started his singing career in 1982 by making a debut in Pakistan Television Centre Peshawar (PTV).
Gulzar Alam is the first Pashto singer who used his music and singing to challenge the status quo. Gulzar Alam is a pioneer of Pashtu revolutionary music. He released around eleven to twelve hundred music albums in his professional career as a singer.
Gulzar Alam's Official Social Media Feeds
Thanks for watching my video.Don't forget to subscribe my channel.© ℗ 2017 Copyright Gulzar Alam MusicLabel: Gulzar Alam Music / Gulzar Alam ProductionThis i...


انگازے پروڈکشن کا دفتر اور سٹوڈیو باچاخان مرکز پشاور سے منتقل کرنے کا فیصلہ۔
ہنر ، آرٹ اور موسیقی سے تعلق رکھنے والے افراد کیلئے دوسرے بہترین جگہ کا انتخاب کیا گیا ہے
انگازے پروڈکشن کے نئے دفتر میں آڈیو سٹوڈیو کے علاوہ آرٹ سکول بھی قائم کیا جائیگا
#AngaazeyProduction https://t.co/HcYhxFjVvu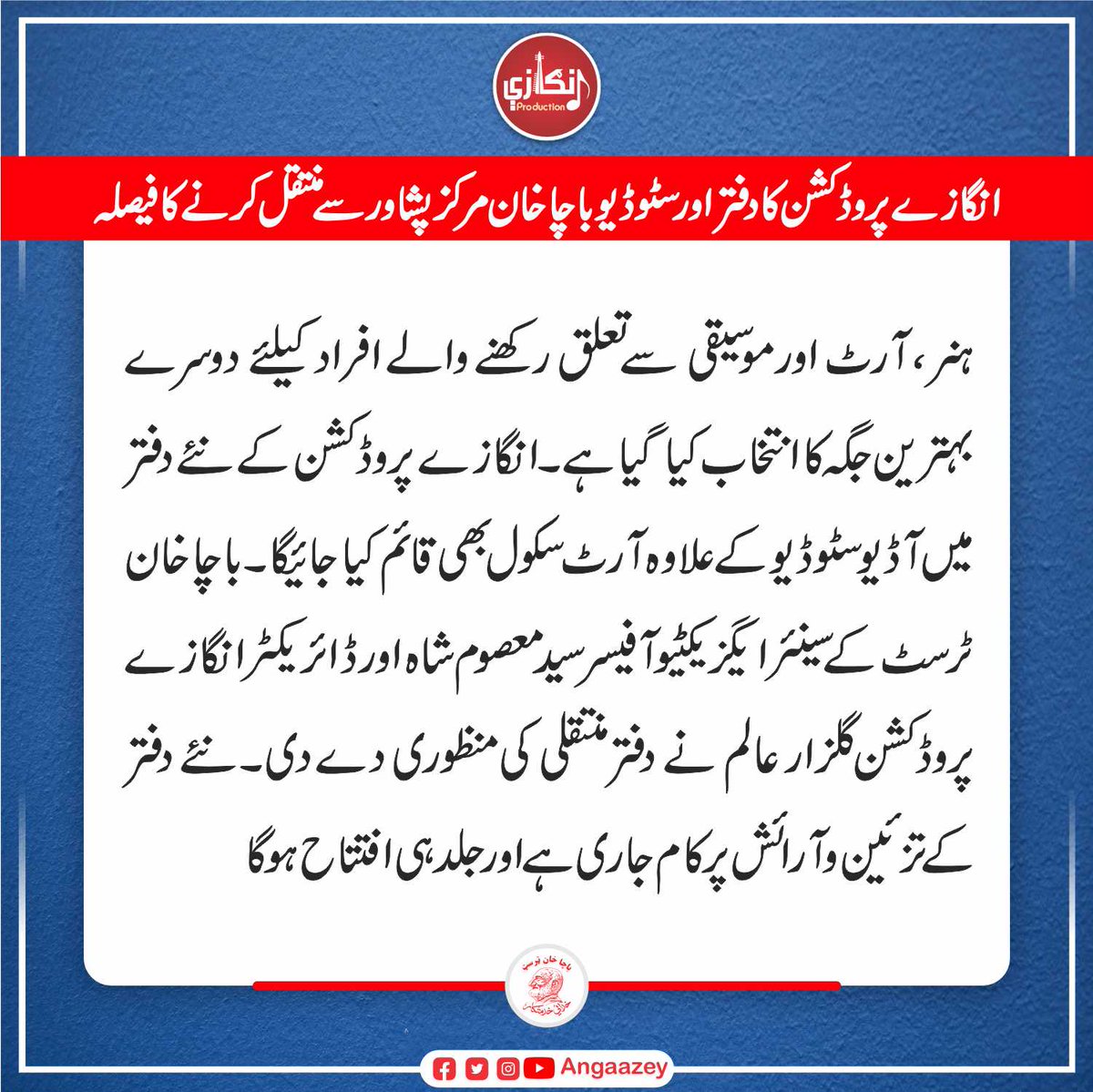 دلته خاموشه خاموشې کې پروت د شور تصوېر دې
زمونږ د خلکو بې وسي د چا د زور تصوېر دې
اکرام اللل ګران ارواښاد

باچاګان البم
https://t.co/g55ptxu1ar